Asset pro chat Zooms in on videoconferencing
One of the biggest trends to emerge during the coronavirus lockdown has been the Zoom meeting, with the numbers using the video conference tool jumping to an estimated 300 million a day globally. The platform has inspired a whole new lexicon from 'Zoom happy hours' (and 'Zoom hangovers') to 'Zoombombing' and 'Zoom dates'.
Zoom's popularity has soared due to a simple format and the fact that anyone with an internet connection can access it, there is no need to sign up for an account, download the app or own a particular brand of device to access it.
For business, virtual networking has become a necessity, which looks like it will continue for the foreseeable future, helping not just with business meetings but to help professionals with similar interests meet up to exchange ideas affecting their industry.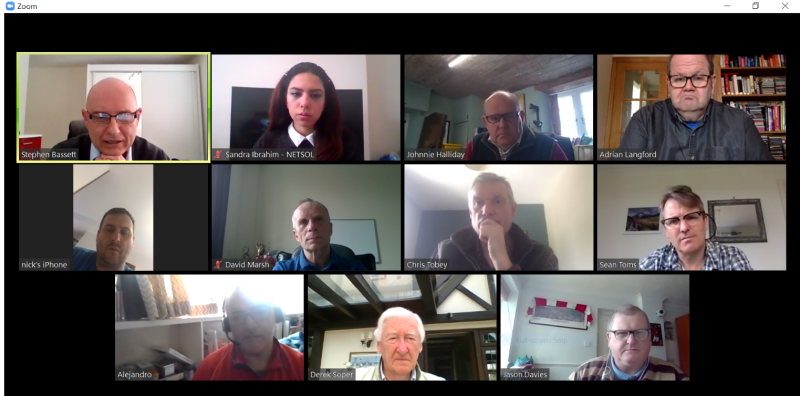 In the asset finance and leasing community that role is being provided by the AFPA Trust (Asset Finance Professionals Association) group, which is hosting a weekly Zoom catch-up for anyone with an interest in the industry, be it as a broker, analyst or support role.
The idea, according to AFPA Trust chair, Stephen Bassett, (a non-executive director at Rivers Leasing) who runs the meetings was to give members a focal point for chatting about what was going on with their lives in a more personal and general way, and not just to discuss business matters, which, many of us are spending a good part of our day doing as before anyway.
Topics discussed in previous meetings have ranged from furloughing and CBILS to people talking about their personal experience suffering from Covid-19 and going back to office life once restrictions are lifted.
It seems pretty important to keep channels open to talk about what the 'new normal' will mean for the asset finance community and what challenges and opportunities this may present for our industry in particular.
The AFPA Trust is an asset finance and leasing sector charity looking to play a role in bringing people together and to raise funds in support of causes they care about. Their fundraising activities this year were set to focus on Wooden Spoon, a rugby-based charity for children with disabilities, but due to the dramatic drop in fundraising events taking place since lockdown, the only funding coming in is from trust memberships — Stephen Bassett is hoping to appeal to existing and lapsed or new members to join up and increase their funding pot for such activities.
But the Friday weekly video conference is open not just to AFPA Trust members but anyone with a connection to the industry, and is a very informal get together.
(As a side note since April, Zoom has added a mandatory password for all meetings — which is needed to join as well as the meeting ID — to stop the possibility of anyone entering the meeting uninvited).
To join the trust visit the website www.afpatrust.com and to find out more about joining the video conference — held every Friday at 12 midday — contact AFPA Trust via email: sbass08@live.co.uk