Sponsored by BNP Paribas Leasing Solutions
Financing the economy, one equipment at a time
By Pascal Layan, Deputy CEO of BNP Paribas Leasing Solutions
For the past 70 years, BNP Paribas Leasing Solutions has been helping companies grow by helping them acquire the professional equipment they need. Over the years, our teams have forged strong relationships with equipment manufacturers and dealers, which has enabled us to develop a cross-sector expertise and to foresee socio-economic changes and trends.
A long-term presence in the traditional markets
To ensure a perennial presence in the market, one needs to consistently adapt the offer to respond to the need of the hour.
Like in the 1950's, when the focus was on rebuilding the French economy post-war, we channelled our resources to finance innovative equipment (by the 50's standards!) like tractors, combine harvesters, cranes, trucks, forklifts, excavators and much more across the construction, agriculture, material handling and the transport sectors.
Later, with the advent of new technologies, businesses needed to finance newer types of equipment like computers, mobile phones, photocopiers and telecommunications infrastructures. Once again, our suite of solutions and services evolved to support them through this major transformation.
An ever-evolving equipment range to support Sustainable Development

A long-standing expertise in the traditional markets has allowed us to venture into up and coming sectors, especially those that push for a more sustainable future.
We do this by financing more and more businesses and equipment that contribute to the Sustainable Development Goals defined by the United Nations.
One of the ways in which this translates into everyday business is by financing equipment that promote ecological transition by reducing pollution, consuming less energy and/or by deriving energy from renewable sources. Like LED lighting systems, photovoltaic panels, cogeneration systems, etc. The latter, for instance, ensure that energy is generated in a more efficient and cleaner way and that the residual energy usually wasted, is put to use. In addition, to promote greener mobility, we also offer finance solutions for hybrid and electric buses and vehicles, their charging terminals, and for trucks running on NGV (Natural Gas for Vehicle) and BioGNV.
Beyond energy transition, we also promote Circular Economy hand in hand with the businesses we work with. For instance, we finance medical equipment that contribute to the health and wellbeing of people of all ages and, under some partnerships with industry experts, we recover these assets at the end of the contract for them to be refurbished. We also finance equipment for waste management and recycling, ensuring proper treatment or disposal of equipment when it can no longer be used.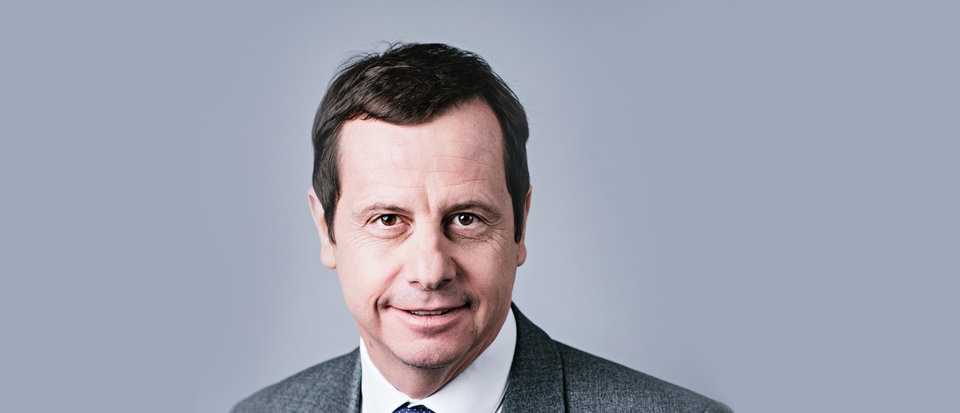 Solutions that promote Circular Economy
Maximising the value of raw materials is a major challenge for everyone - consumers, businesses, or even countries - since it involves limiting waste and preserving the Earth's natural resources.
At BNP Paribas Leasing Solutions, we have committed ourselves to break away from the so-called linear economy of extracting, producing, using and disposing. For many years now, we have been pushing for a more circular model with the ambition to give a second or even a third life to professional equipment, in all sectors where this is possible. Finance, Recover, Refurbish, and Resell or Re-rent is our philosophy. A philosophy that resonates with an increasing number of customers who seek to limit the environmental impact of their activities. This is precisely the kind of solutions offered by our sister-entities, BNP Paribas 3 Step IT and BNP Paribas Rental Solutions Trucks, that specialise in sustainable management of an equipment at every stage of its life cycle. BNP Paribas 3 Step IT refurbishes 97% of the technological equipment at the end of the contract: this reduces the carbon footprint associated with equipment production and transport by 36%. BNP Paribas Rental Trucks maintains and repairs the vehicles it manages and ensures that they are resold at the end of the contract.
Usage Economy at the core
The Circular Economy model is a response to the new consumption patterns which involve paying for the use of an equipment, and not for its ownership. By leasing equipment from specialised companies, businesses get to completely outsource equipment management, particularly at the end of the contract. As the owner of the leased equipment, BNP Paribas Leasing Solutions recovers the equipment and tries giving it a second life or recycle it according to environmental standards in cases where it can no longer be used.
While the preference for using an equipment has already started to dominate the will to own it, there is still a long way to achieve a true state of Usage Economy – a scenario in which the user would only pay for the actual use of his equipment, as in the case of industrial vehicles whose rents are calculated by the kilometre. Or like the first photocopiers that already offered the possibility to pay for the number of copies made.
This, again, makes for a truly virtuous model, since the objective is to keep using the equipment for as long as possible and to maximise its use. Even though the Internet of Things (IoT) has already given birth to pay-per-use services by offering the possibility to closely monitor the use of each machine, the road is still long. But it has a lot of potential and presents some great opportunities for companies, and we are ready to accompany them on this journey, as we have been doing on the ones towards Sustainable Development and Circular Economy.