This year has seen unparalleled change in the global economy. The demands on the asset finance industry for customer payment holidays while dealing with plummeting lease volumes, for mobile technology to meet the new work-from-home reality, and for funding new types of equipment have been extreme. As a new normal begins to crystallise, has your insurance programme been able to keep pace with your needs and those of your customers?
Solutions for mobile technology leasing
Advances in technology and connectivity have made working from home on a permanent or occasional basis an option for an increasing number of workers over recent years. But who could have foreseen the dramatic change brought about by the Covid 19 pandemic, which saw the vast majority of workers from a wide range of office based service industries forced to work from home? Many large employers have now confirmed that their workforce will work remotely into 2021, or in some cases indefinitely. As employees express their preference for the flexibility and greater work life balance that remote working affords, will we ever see a return to full-time office working which was the norm for the vast majority of the working population just a few months ago?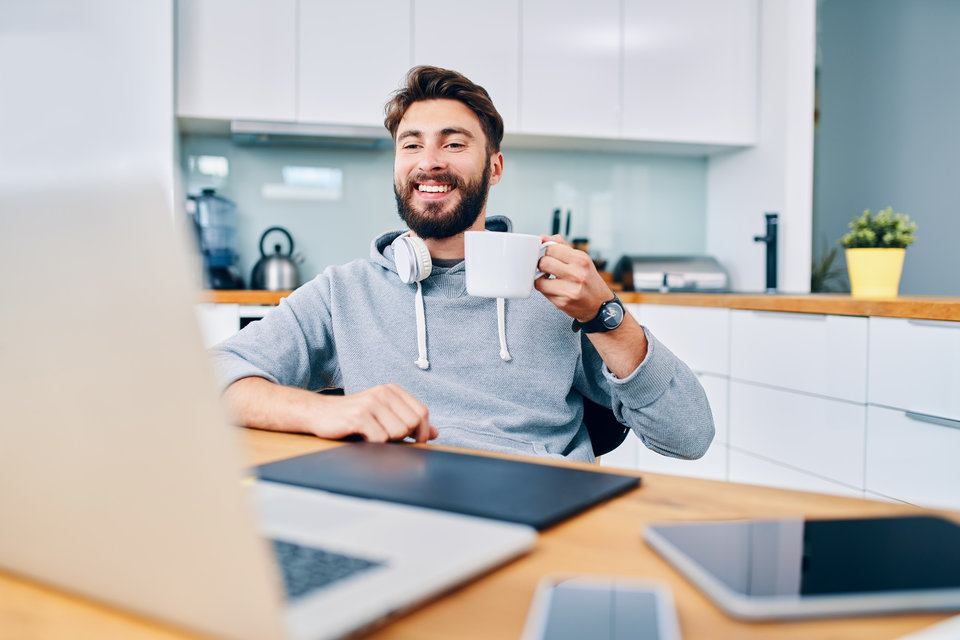 An industry-wide opportunity
The recent pandemic has brought challenges for a number of industries, which have required innovative solutions and a flexible approach. One outcome has been the growth in demand for mobile technology equipment to enable an efficient and productive workforce.
This presents the asset finance industry with a huge opportunity. Many leasing companies have already seen a surge in the volume of leased technology assets from laptops and tablets to smartphones over the last six months, as corporates seek to provide their employees with equipment to work remotely.

Demand for laptops, tablets and mobile devices soared during the early days of the COVID 19 pandemic. So much so that many of the tier one manufacturers (Microsoft, Apple, HP, Dell and Lenovo) experienced supply chain issues that led to demand outstripping supply. Obviously, with companies having to transform from the office space to remote working overnight, IT teams everywhere were getting whatever they could get their hands on to equip their staff, with some having to use personal devices they already had.
It goes without saying that this isn't a sustainable strategy in the long run. Companies are now facing a big decision in the coming months whether to downsize their office space and static PC workstations to invest in the necessary technology that enables a productive remote working environment. The role of technology is crucial, but the implementation of a successful mobile workplace is about more than just providing them with laptops and smartphones. Having the right software and promoting your employee's digital mindsets are essential components as well.
Simon Young, Sales Director UK & IRE, CHG-MERIDIAN UK
Great American responding to your needs
Driven by the growth in demand for mobile technology assets, Great American has collaborated with CPU Group to deliver a compelling proposition for asset finance companies that responds to and supports the needs of lessors in this space, enabling them to capitalise further on this opportunity. The partnership expands on the insurance offer to provide a range of asset management services of real value to lessors.
Physical Loss and Damage Insurance
Great American's insurance programme covers leased technology equipment against physical loss or damage, providing a valuable service to customers and fee income for lessors. As an added advantage our insurance comes with access to the state of the art Genie® on-line platform for ease of asset management and replacement, which can be white-labelled to reflect your corporate branding.
Asset register
Keeping track of assets becomes increasingly difficult as the volume of equipment increases - especially when the workforce is remote, and might even be spread across several countries or time zones. Genie's estate management function enables a corporate client to maintain an up to date inventory of its many thousands of assets, through an accessible online portal.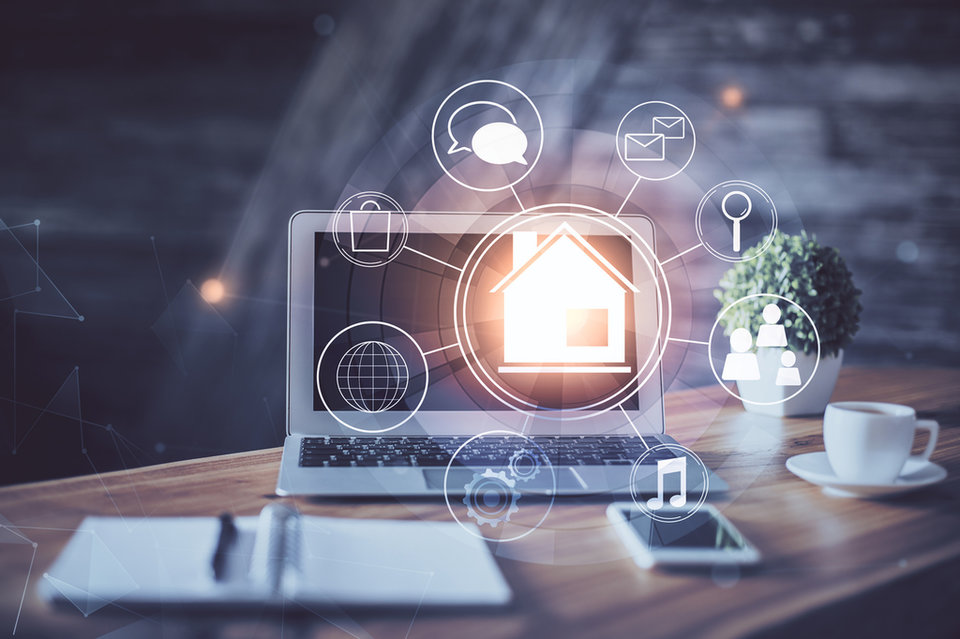 Fast repair and replacement
With a growing reliance on remote technology assets, when a device is broken or damaged, there's a high chance that the user will stop working. To maintain productivity, it is essential to have a solution in place to effect rapid repair or replacement. When the asset is insured through Great American, both the corporate client and its end users have access to the Genie online claims portal anywhere, any time, 24 hours a day. Claims can be registered quickly and tracked in real time online.
Using only manufacturer authorised repairers also gives further confidence, as well as helping to protect the residual value of the leased asset. The Genie portal also includes a Repair Now functionality offering access to an authorised repairer even on uninsured items.
Cover for other new asset types
It's not only mobile technology that is undergoing significant change. Examples of new asset funding include the rapid adoption of low carbon heat pump technology, with government incentive schemes focused on reducing national carbon footprints. E-bikes have seen huge expansion in the last few years, giving improved mobility as well as the undoubted health benefits of cardiovascular exercise. At the same time, the increased take-up of electric vehicles, often attracting government subsidies, is driving funded installation of EV charging point infrastructure. All of these new equipment types can be covered under Great American's insurance programmes.

An insurance partner who meets your needs
"The asset finance industry has its hands full managing through an extremely challenging business cycle" says Maddren. "Focus is, and must be, on core business. But now more than ever, you need an insurance partner that can show flexibility, innovation, and the ability to deliver new added value services, and cover the new and emerging equipment types you finance. A partner that is an insurance company rather than a broker, that can make the decisions you need in a rapidly changing environment to support your business and the equipment you fund. Is your insurance partner up to that challenge?"
The enhanced value proposition in action – a case study
A large accountancy firm wanted to provide 12,500 of their employees with a mix of smart phones, tablets and laptops financed through a leasing company, to allow them to work from home. A+ rated accidental damage and theft insurance, with worldwide cover and no excess was included in the lease, generating fee income for the leasing company. With repairs carried out by manufacturer-authorised repairers, the value of its assets was further protected. A white-labelled portal allowed the firm's IT team to manage their mobile technology estate across their large employee base. This included the ability to log claims and track repair and replacement progress in real time on line, which automatically maintained an asset register of serial numbers, a requirement of the finance agreement. The leasing company has the reassurance of knowing its assets are fully protected as access to the approved repairer network is available even for uninsured assets through the Repair Now scheme, and it can look forward to recurring new business every year as the devices are refreshed and additional new devices deployed to new staff.
To find out how you and your customers can benefit from these enhanced products and services, contact: